A Bulb gasket helps to protect your products from weather damage for many different sealing and gasketing requirements as well as to cushioning, edging and insulating applications.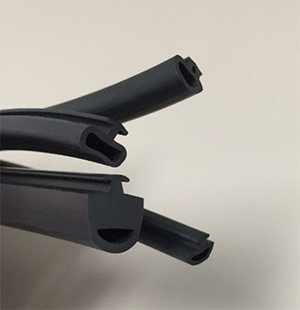 Central Rubber Extrusions extrudes Neoprene, Nitrile, EPDM and Silicone seals. Shown on this page are a variety of our standard seals, extruded from the various rubber and thermoplastic materials. Central Rubber Extrusions has earned the loyalty of customers in diverse markets by serving as their true partner. From best-in class materials products, and services to individualized attention and support, we provide whatever it takes to meet your particular objectives.Regardless of the technical or business demands of your project, we work with you every step of the way to ensure its completion on time, within budget, and exactly to your specifications. Central Rubber Extrusions is a specialized manufacture of extruded rubber products. We produce profiles in all standard and custom engineered configurations from all basic elastomers, including solid and sponge materials.  We extrude solid profiles in the following compounds: SBR, Neoprene, Nitrile, EPDM, and Silicone. Closed Cell Sponge profiles are extruded in Neoprene and EPDM. Central Rubber Extrusions uses a wide variety of quality materials to manufacture custom rubber seals and gaskets to function in an extensive range of applications, industries and specific environments. If you are not sure which material is best for your application, please contact one of our application specialists today to assist you.
Central Rubber manufactures with only quality certified compounds that can meet any of your specifications.  We take great pride in the quality of our products with the quality control standards that we have in place during the extrusion process. Customer service is at the forefront of our business to ensure that we meet all our customer's needs. Our expert staff has many years of experience in the rubber and plastic industries to help guide you in your search for the right product. We at Central Rubber work for you to ensure that we exceed your expectations to become your number one choice for custom rubber manufacturing!