With more than 25 years as a full service extruder and molder of organic, silicone and specialty polymer products, Central Rubber is well qualified as your single, integrated source for high-tech extruded product solutions. From seal and gasket expertise, our years of experience and knowledge help our clients maintain their top tier quality standards while avoiding unforeseen production issues and delays. Our ability to design and cut dies, and reverse engineer products for our clients makes us an unparalleled choice in the extrusion and fabrication market. We develop compounds to meet unique and specific requirements. Our knowledgable extrusion staff enjoy the challenge of formulating custom extrusion methods and solutions for demanding environments and uses.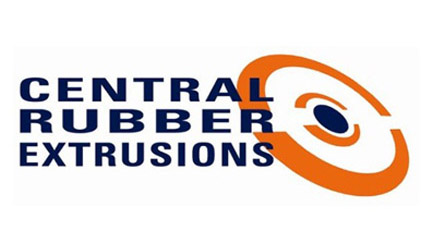 We believe in the power of innovation and are committed to the exploration of new Materials and manufacturing techniques that help us exceed the needs and expectations of our customers. We believe exceptional customer service is the true difference between standard and excellence. Our global partnerships keep us competitive in the market and at the forefront of international trends, products, and processes. We strive to be a dependable, knowledgeable, helpful and diligent supplier, bringing high quality service and competitive pricing on domestic and international scales.
Central Rubber's audited and approved quality management standards allow us to provide reliability and supply chain excellence for our clients. Total quality management is the foundation of our entire organization. We have designed and built process equipment in-house to ensure that our client's products are manufactured exactly the way they need them, within tolerance, and with low variance. Every manufacturing operation has specific quality standards based on requirements. Our internal standards, from sales to shipping, strive to exceed the standards set by our customers while ensuring continuous improvement of our internal procedures and processes.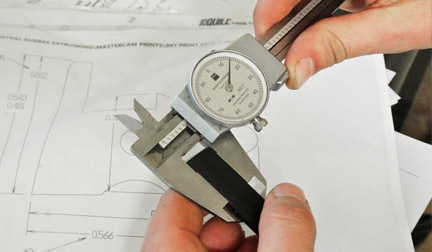 Rubber Manufacturing Capabilities
We are a specialized manufacturer of extruded rubber products.  We produce profiles in all standard and custom engineered configurations from all basic elastomers, including dense and sponge materials.  All our parts are manufactured in the USA in our facility located in Highland, IL. We excel in rubber extrusion, splicing, die tooling and product development. We use the finest rubber polymers that offer top of the line products. Our custom profiles are manufactured to exact specifications from your print or sample.