Central Rubber Extrusions has a large number of capabilities that are sure to fit your every need! We are a full service custom rubber extrusion manufacturer.  We currently have over 1,000 dies for existing parts! If we don't have what you need or something similar, that's NO PROBLEM!! We have the ability to reverse engineer your existing part, create a print, produce a die for the part and extrude a quality part to meet all of your specifications and needs! We don't stop at extruding either, we have the capability for molding & splicing as well as applying pressure sensitive adhesive (PSA) to any given part.  Stamping out gaskets with a steel wool stamp is another one of our main capabilities as well.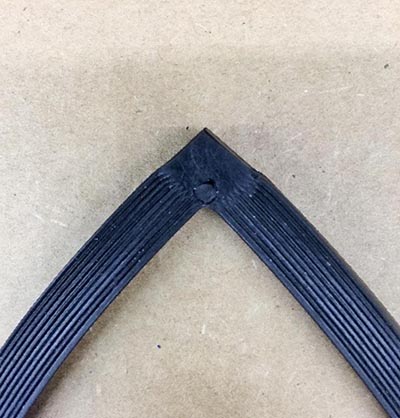 Fabrication Capabilities
The picture above is an example of one of our molded corners.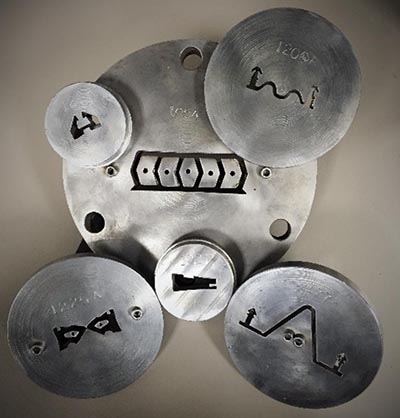 Die Capabilities
The picture above is a very small sample of some of our die tolling capabilities.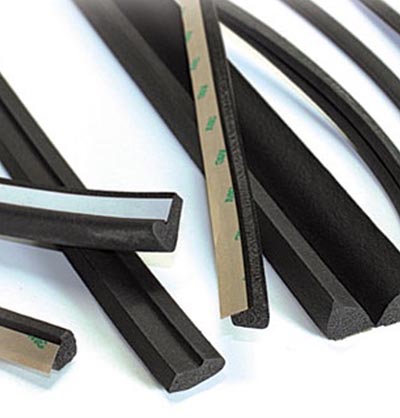 PSA Capabilities
Above is an example of parts with PSA applied to them.
Our capabilities do not stop here!! Please contact us for custom jobs and more information!!
Central Rubber manufactures with only quality certified compounds that can meet any of your specifications. We take great pride in the quality of our products with the quality control standards that we have in place during the extrusion process. Customer service is at the forefront of our business to ensure that we meet all our customer's needs. Our expert staff has many years of experience in the rubber and plastic industries to help guide you in your search for the right product. We at Central Rubber work for you to ensure that we exceed your expectations to become your number one choice for custom rubber manufacturing!